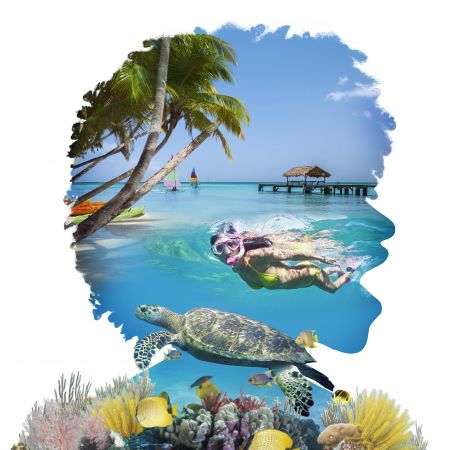 TRAVEL NOTICE
Virgin Atlantic makes changes to London/Tobago route
SCARBOROUGH Tobago, Monday May 18, 2020: The Tobago Tourism Agency Limited (TTAL) seeks to inform our travel and tourism partners about recent updates from Virgin Atlantic, which provides direct airlift to Tobago from London Gatwick.
Virgin Atlantic will continue to provide airlift to Tobago from London, England, pending the lifting of travel restrictions enforced by the Government of Trinidad and Tobago and the UK Government.
However, the airline has confirmed that when Tobago services re-commence, they will be operating via Antigua instead of Saint Lucia as existed prior to the outbreak of COVID-19. Additionally, these flights will depart from the London Heathrow airport instead of London Gatwick, allowing for seamless connections onto Europe and the rest of the Virgin Atlantic network.
The Tobago Tourism Agency Limited is working closely with Virgin Atlantic and all our partner airlines to represent the best interests of destination Tobago, and communicate relevant information to our valued stakeholders.
For more information on Virgin Atlantic's COVID-19 updates, please visit their website at https://flywith.virginatlantic.com/gb/en/news/coronavirus/travel-restricitions.html
101Reasons (to sell) Tobago.
Check out Tobagobeyond.com for the #101ReasonsTobago - so many reasons for you to recommend our unspoilt, untouched, undiscovered island to your clients.
For new bookings to Tobago on either British Airways or Virgin Atlantic, the first 101 confirmed bookings will receive £50 each. Remember though - you have to have completed the online training as well in order to be eligible. Click here for the training.
Yes! That's £50 for every booking to Tobago!
The bookings must be for a minimum of 2 people staying 7 nights including flight and hotel.
Let your customers discover for themselves the #101Reasons that make Tobago beyond ordinary.
To learn more about Tobago log into www.tobago101specialist.co.uk
Watch our stunning new video, filmed for us by National Geographic Traveller Magazine