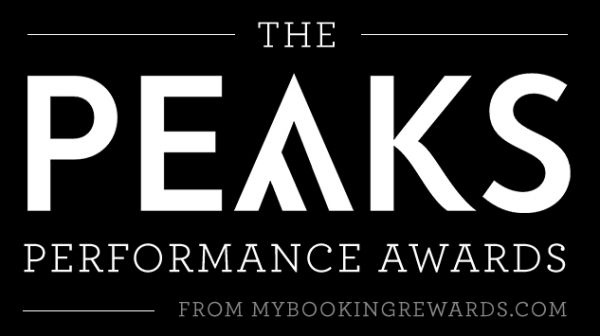 Interested in Travel Agent rates? Sign up to the Temptation Reward Platform for more information, stay from $63 pppn on AI CLICK HERE
Book your guests at Temptation Cancun Resort, and you can earn up to £20 per booking or free nights at the resort.
Trendy Garden View = £10
Trendy Ocean View or higher category = 1 Point
1 Point = £20
Or
1 Point = 1 night All Inclusive for two in a Trendy Garden Room
2 Points = 1 night All Inclusive for Family & Friends
Earn Double Rewards up to £40 per booking
Make any new booking to Temptation Resort Cancun between now & 16th February 2019 for travel in January & March. You will receive up to £40 per booking logged!
Temptation Cancun Resort, "The Playground for Grown-Ups", caters to adults only (21+), offering a vibrant and passion-infused, topless-optional environment for the chic, the confident and the free-spirited traveller.
Each of our 430 uniquely designed rooms and suites, offers a terrace or balcony, with views of spectacular gardens or the breathtaking Caribbean Sea. Discover newly innovated guest areas, such as the electrifying "Sexy Pool", or our relaxing "Quiet Pool". Guests can enjoy seven specialised restaurants, a gourmet café, plus round the clock premium beverage service, at five different bars. The property also features a spectacular spa & sophisticated fitness centre to delight your senses. Temptation Cancun Resort, "The Playground for Grown-Ups", has refined and elevated its original concept with an enhanced guest experience."
As the sun goes down and the day begins to fade, immerse yourself into the world of the unknown. Thrive on the excitement as you discover the secret signature theme nights that we have prepared especially for you.
You can be your favourite Superhero on Monday; Angel or Devil on Tuesday and embrace Neon Colours on Saturdays. Each night offers a different theme with a highly-encouraged dress code, so be creative!!
Find out more at: https://www.temptation-experience.com/.
Please note: Reward amounts are calculated and re-set each calendar year. This reward programme is currently for UK Agents only. Minimum 7-night stay.