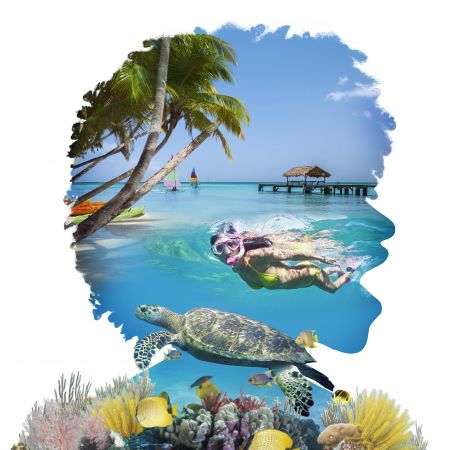 Latest news
Travel Advisory

The borders of Trinidad and Tobago were reopened on Saturday, July 17, 2021, with some restrictions for entry.

In additional efforts to curb the spread of COVID-19, the Government of Trinidad & Tobago has implemented a nationwide daily curfew effective Sunday, May 16, 2021, from 9:00 p.m. to 5:00 a.m.

Travelers with planned visits to Tobago are strongly urged to contact their travel representative or airline for information specific to their locations.

Flights and Border Services

International flights are currently only being served via North America to Piarco International Airport in Trinidad. Passengers can connect to Tobago on a domestic flight from Trinidad.

Fully vaccinated nationals and non-nationals can enter through the airports in Trinidad AND Tobago.

Unvaccinated nationals will be required to enter through the Piarco International Airport in Trinidad ONLY and will be required to enter into a mandatory 14-day quarantine at an approved state-supervised hotel.

Unvaccinated non-nationals will NOT be permitted entry into Trinidad & Tobago at this time.

Entry Protocols

ALL travelers, regardless of nationality or residency, will be required to acquire a TTravel Pass. This digital document is a mandatory requirement for anyone who is eligible to enter the country. Visitors can apply online for a TTravel Pass and get more information about travel requirements to Tobago here.

The following outlines travel requirements for non-nationals

Only fully vaccinated non-nationals are being allowed entry into Trinidad and Tobago at this time.

Individuals are only considered to be fully vaccinated for COVID-19 if 14 days have passed since they received the full dosage of a World Health Organisation approved vaccine, i.e. 14 days after they have received a second dose in a 2-dose series or 14 days after they have received a single-dose vaccine.
Visitors to Trinidad and Tobago must be fully vaccinated by the time of their application for the TTravel Pass.
For the latest information, please visit WWW.Tobagobeyond.com and click on "Travel Advisory Update", at the top of the landing page.
101Reasons (to sell) Tobago.
Check out Tobagobeyond.com for the #101ReasonsTobago - so many reasons for you to recommend our unspoilt, untouched, undiscovered island to your clients.
For new bookings to Tobago on either British Airways or Virgin Atlantic, the first 101 confirmed bookings will receive £50 each. Remember though - you have to have completed the online training as well in order to be eligible. Click here for the training.
Yes! That's £50 for every booking to Tobago!
The bookings must be for a minimum of 2 people staying 7 nights including flight and hotel.
Let your customers discover for themselves the #101Reasons that make Tobago beyond ordinary.
To learn more about Tobago log into www.tobago101specialist.co.uk
Watch our stunning new video, filmed for us by National Geographic Traveller Magazine