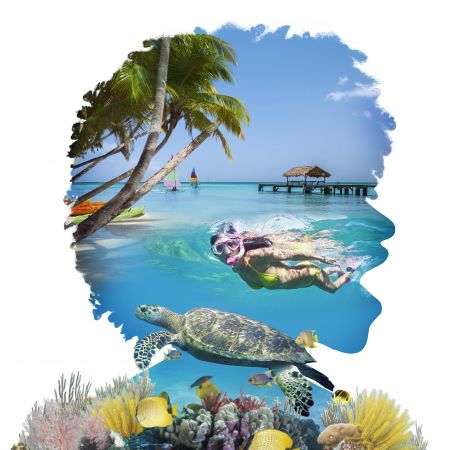 Latest news
Tobago Tourism Agency welcomes airport expansion for industry recovery
SCARBOROUGH Tobago, Friday February 19, 2021: The Tobago Tourism Agency Limited (TTAL) welcomes the development of a world class, state-of-the-art international airport terminal for Tobago in 2022, which will increase the destination's attractiveness and strengthen the Agency's COVID-19 recovery and resilience strategy for the tourism industry.
The ANR Robinson International Airport Expansion Project will include the construction of a new terminal and several other upgrades, including an expansion of the tarmac and a new car park. According to the Tobago House of Assembly, two of the major areas of focus for the project are ensuring sustainability and minimising environmental impact, which is in keeping with the TTAL's emphasis on industry development that aligns with Tobago's brand of unspoilt, untouched and undiscovered.
Tobago tourism sets global standard in health and safety
SCARBOROUGH Tobago, Friday November 06, 2020: Destination Tobago became an international exemplar for best practices in health and safety in the recently published World Travel and Tourism Council (WTTC) "Safe Travels Stamp Implementation Guide".
The Tobago Tourism Agency Limited (TTAL) had already led the way in assuring the island's travel and tourism industry was equipped to face the challenges presented by the impact of COVID-19. In July 2020, Tobago became the third destination in the Caribbean to become WTTC "Safe Travels", shortly after Jamaica and Aruba.
Additionally, the TTAL has been diligently working to provide the necessary tools to ensure the resilience and recovery of our island's tourism industry, with the development of the Tourism Industry Health and Safety Manual for Post Covid-19, and the disbursement of a Tourism Accommodation Upgrade Grant.
Now, Tobago is being recognized for their strategic efforts to ensure compliance to the "Safe Travels" protocols. The island was used as an example to the global travel community in the latest WTTC guide, for the inspection process instituted by the TTAL to optimize the impact of the "Safe Travels" initiative on the island.
101Reasons (to sell) Tobago.
Check out Tobagobeyond.com for the #101ReasonsTobago - so many reasons for you to recommend our unspoilt, untouched, undiscovered island to your clients.
For new bookings to Tobago on either British Airways or Virgin Atlantic, the first 101 confirmed bookings will receive £50 each. Remember though - you have to have completed the online training as well in order to be eligible. Click here for the training.
Yes! That's £50 for every booking to Tobago!
The bookings must be for a minimum of 2 people staying 7 nights including flight and hotel.
Let your customers discover for themselves the #101Reasons that make Tobago beyond ordinary.
To learn more about Tobago log into www.tobago101specialist.co.uk
Watch our stunning new video, filmed for us by National Geographic Traveller Magazine