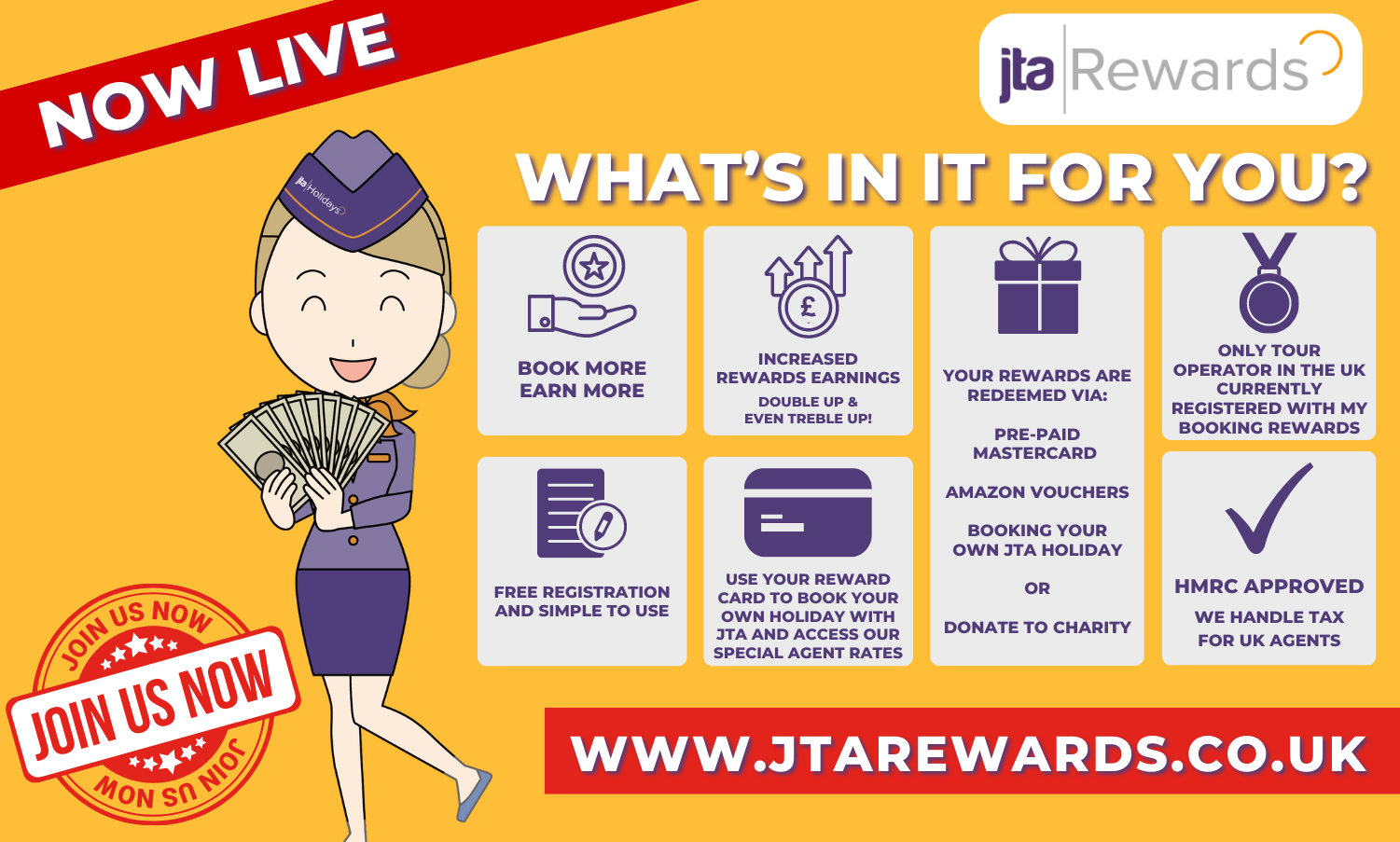 On the 1st July 2022, we launched our new and exciting rewards programme, JTA Rewards in conjunction with MyBookingRewards.com. Click the video below to watch our informational video showing you how it all works:
What does this mean for you?
Any booking that qualifies for a Reward payment, can be loaded onto a pre-paid Mastercard, spend as you wish, or why not use this to pay for your own JTA holiday? Or you might choose to load your rewards onto an Amazon e-card, or even donate to charity.
Increased Rewards Earnings
If your JTA booking includes a key partner destination and hotel of My Booking Rewards, your booking could automatically qualify for double or even triple rewards, and even better, the system will automatically allocate these rewards for you. So, I think you'll agree, you can definitely EARN BIG with JTA Rewards.
JTA Rewards are only applicable to bookings made from 1st July 2022. Bookings made before 1st July 2022 must be claimed via the online claim form and paid out in Love2Shop vouchers. Claims will only be paid after the departure date.
Click here to find our form: JTA Incentive Form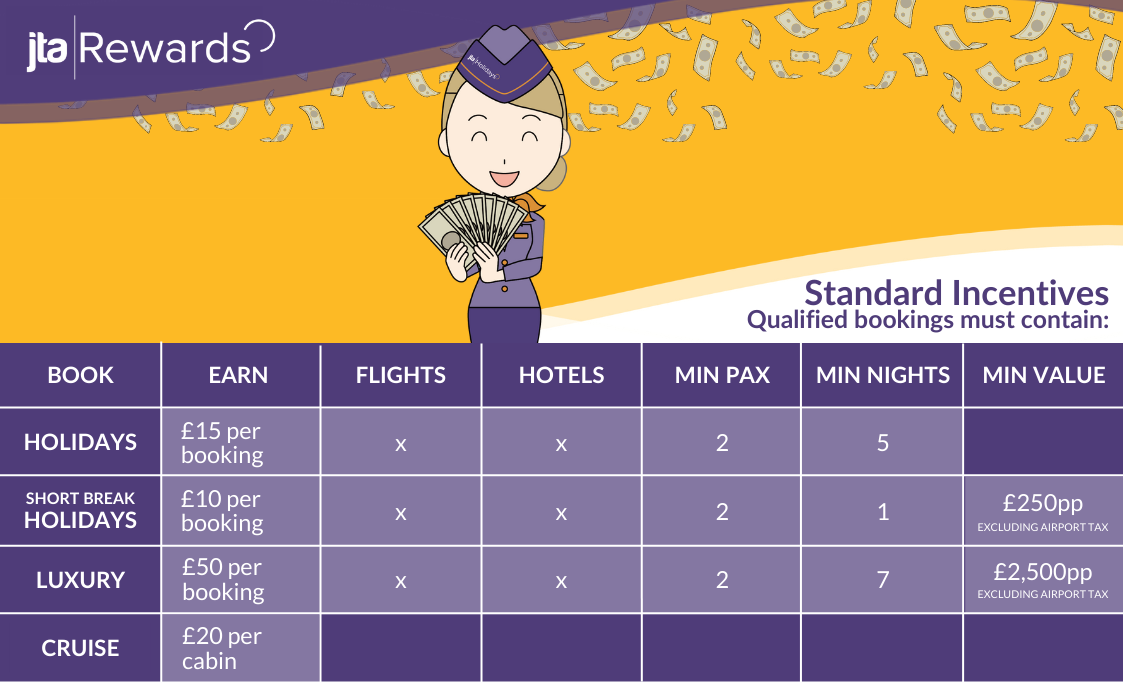 Airline of the Month
No AOM in October. Stay tuned!
Cruise Line of the Month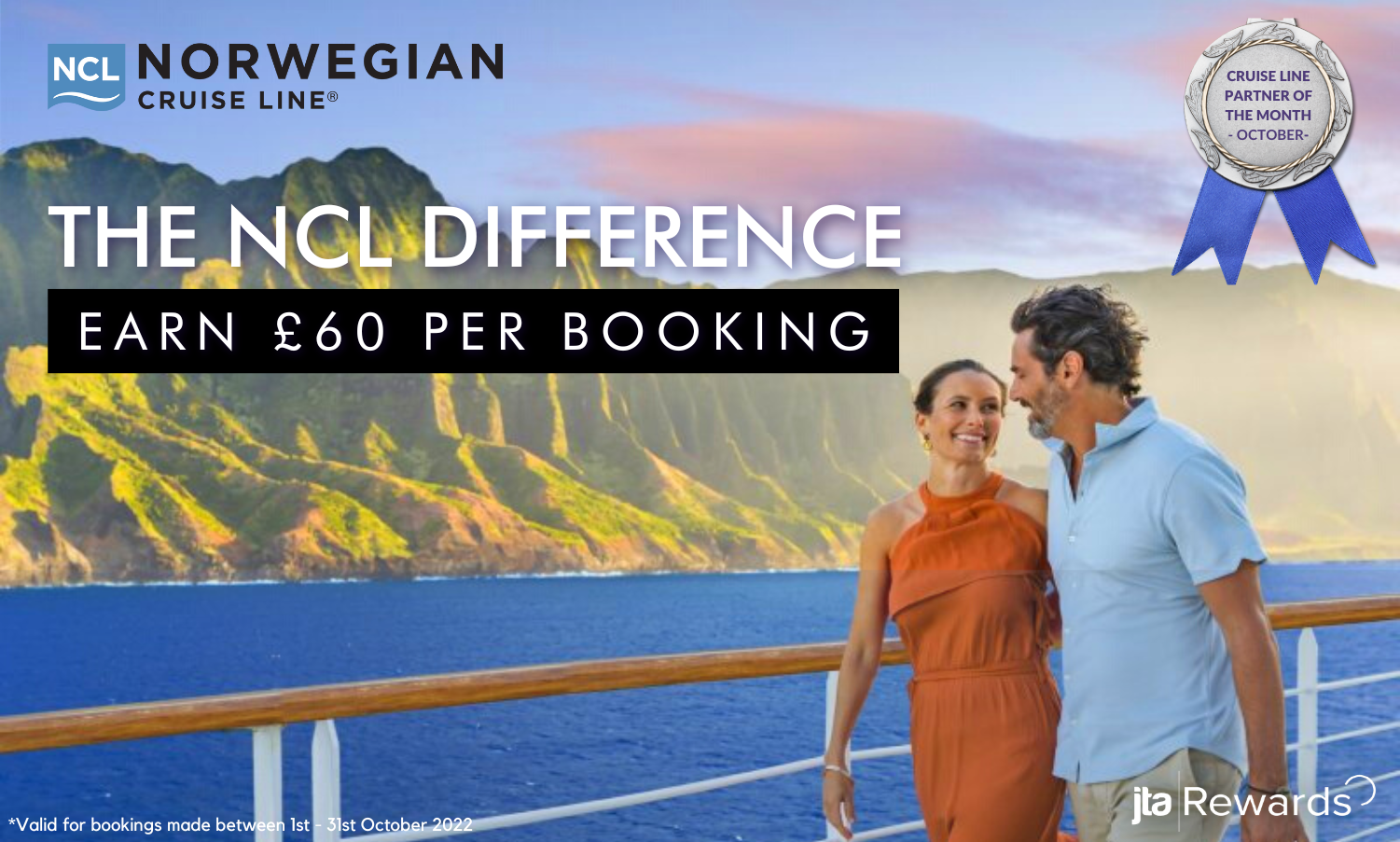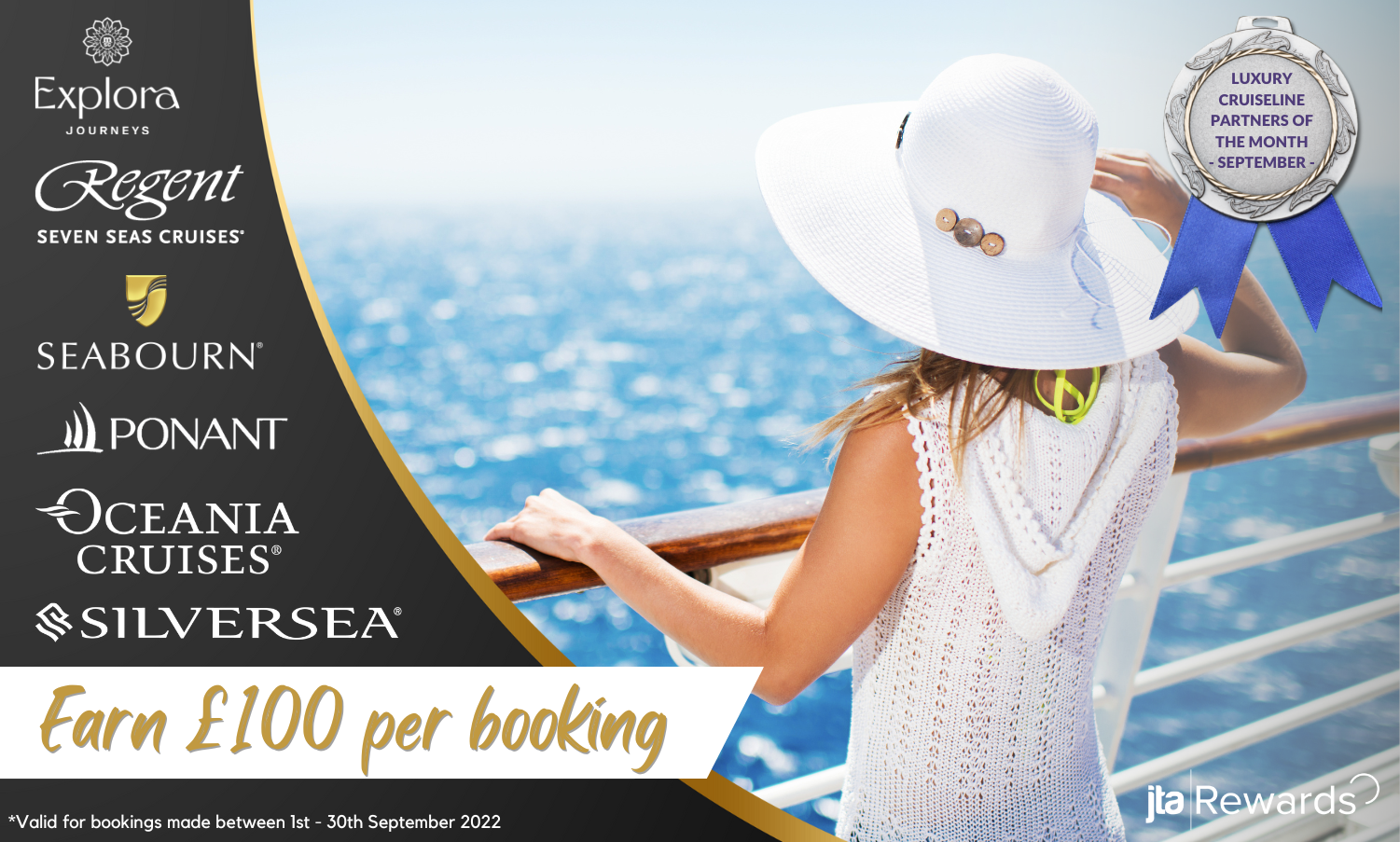 Additional Incentives