Welcome to your new MyBookingRewards VISA® Prepaid Card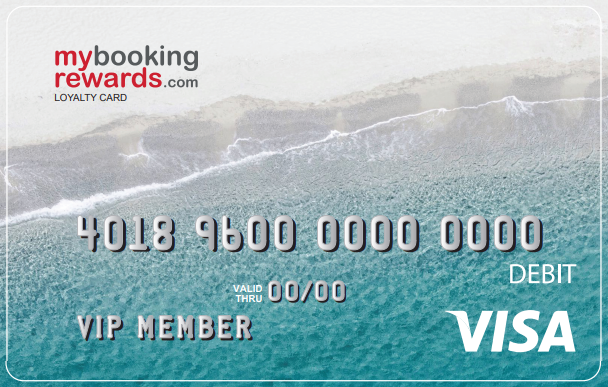 &nbsp&nbsp&nbsp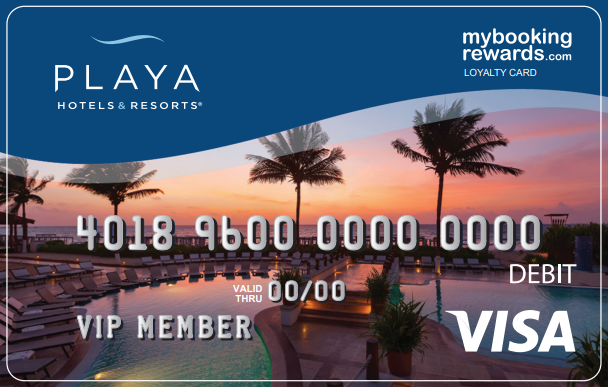 MyBookingRewards is proud to announce the global launch of its own Prepaid Card for all agents.

The prepaid card is a debit card that may be used in shops or online and will be offered in US$ currency for agents.

This means that all agents worldwide can turn their rewards into real spending anywhere in the world without restriction of store or location.
T's and C's of MyBookingRewards Prepaid Card
These T's and C's are to be read in conjunction with and in addition to any user conditions you will receive with the card.
For further information, please go to card portal.

How to order your Prepaid Card
Simply click on the 'Request Card' button in the Dashboard. You will then be prompted to fill out a form to recieve your Prepaid Card through the post. If the icon is not visible, please allow a few days for the production and launch, and save your money in your global account until such time as you see it.
PLEASE NOTE : YOU CANNOT USE YOUR CARD UNTIL YOU HAVE ACTIVATED IT FIRST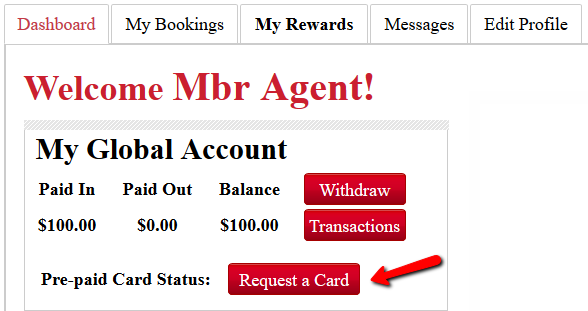 Shipping Address
Your card will be shipped to the home address on your agent profile and be charged the appropriate fees.

The card delivery will take up to 6 weeks.

Inaccurate addresses or loss of cards due non-delivery / receipt, or loss within a building are the responsibility of the agent and not MyBookingRewards or your reward account and as such will not be refunded or replaced.
You will need to cancel the card and request a replacement card.
Cost of Card
Cards are FREE.
IMPORTANT: Lost or Stolen cards will be charged a replacement fee of $10.
How Do I Get My Money from my Global Bank?
Please follow the steps of the Prepaid Card Process: Click Here
To access the Prepaid Card Portal, please Click Here
How to activate your Prepaid Card online
To activate your card, please visit Prepaid Card Portal
If you have any problems or questions activating your card, you can also contact the Card Customer Service:

Cardholder Support
Call toll free at 1-800-624-6171, Monday to Friday between 9am and 5pm (EST).